What If... You Could Help Women Create Deep, Wonderful Relationships…     
While Gaining FINANCIAL FREEDOM and Complete AUTONOMY?
Imagine having a career that is so soul-satisfying and so well-suited to your passions and interests that it doesn't even feel like "work".
It feels more like a calling, a personal mission, a higher purpose
You are energized by what you do and gratified knowing you're making a difference in the lives of others.
Imagine, too, being free from worries over job security or the stress of corporate politics.
Getting paid what you're really worth
Having complete agency over your life. 
Working with people you want to work with. 
Wherever you want to work.
Whenever you want to work.
No longer being limited by what others think you should be doing with your time or creativity.
Imagine Having More Autonomy, More Purpose, More Money... All While Helping Women Fulfill Their Greatest Desires
Perhaps you've dreamed of such a life and career.
You just weren't sure how to make it a reality.
But you do know something about yourself:
You're someone around whom others feel comfortable sharing their innermost thoughts and feelings. Others come to you for advice and you love being able to help them in return.
You can often "see" their blindspots and what's standing in their way when they can't. 
You're a good listener. You don't judge or criticize. You empathize. 
You "get" what others are going through.
You're a Natural Coach.
Maybe you're even already a professional counselor or healer.
Or just an "old soul" with a lot of love to give.
Either way, you enjoy sharing what you've learned about life, love, and relationships with friends and clients. You light up when those you care about have "AHA" moments after taking your suggestions to heart. 
And when it comes specifically to relationship advice, you believe in the power of my Rori Raye Tools. 
Like how to get a man to sit up and take notice of you... when he's been distant or withdrawing.
How to turn around a dysfunctional relationship... when you've almost given up hope.
Or how to magnetically attract the man of your dreams... without having to "chase" him.
My Tools have completely transformed the way you approach relationships, and you are positive they can do the same for other women. 
That's why you're so excited to share everything you know...about shifting to a feminine energy "vibe", about Circular Dating, about being a Siren, and about bringing a man close through feeling messages.
If you're already a counselor or healer, maybe you've been wanting to enhance your practice with these Tools because you know it will give your clients more control over their love lives. 
You want to help more women in more ways, and in return, make more money and experience more financial stability.
If you've never worked as a coach or healer, maybe you've wondered what this type of career would be like. 
I can tell you that after decades working as a coach myself, it can be one of the most rewarding and gratifying things you can do with your life. 
Imagine it now…
You're helping women who are going through painful and confusing times in their relationships, or who have yearned for years to fall in love and get married. 
You understand them, because you may have experienced the same issues yourself. You KNOW what it's like to want so much to be loved and desired, and you know how easy it is to get everything you want when you apply my Rori Raye Tools.
You are confident in your skills as a coach because you'll see the results time after time right before your eyes. After a few sessions with you, your clients will shift from the tight, controlling energy that was pushing men away.... to the open, soft, feminine energy that magically melts men's hearts. 
You're the experienced, compassionate coach they look up to. 
You look forward to hearing the progress your clients are making, how they are flourishing in their love lives. And they look forward to confiding in YOU and feeling more and more empowered after each session.
You are instrumental in helping them create beautiful love stories, get married, and start families. 
You work where and when you want and you're financially secure. 
There's nothing else you'd rather do with your time.
Take a minute to really imagine how this would FEEL. 
How this would change your day-to-day life. 
Can you feel an expansion at your very core? 
Does your future feel more open, full of adventure, and ripe with possibility?
If so, you know that this is the right direction to take. 
Your entire life has led you to this moment.
There may be just one little nagging worry...
What If Your Love Life Isn't Where You'd Like It To Be Right Now?
You may be thinking to yourself:
"What if I'm still figuring out my own love life?" 
Can I still coach other women on improving their love life if mine isn't settled yet?"
You certainly CAN!
Working through your own heartbreak and struggles can actually be an asset to you as a coach. 
Why? Because having your own heartbreak and struggles allows you to fully empathize with your clients. You've been in their shoes and have seen the struggle from their side.
It also makes you very "relatable". Your vulnerability is an asset as a coach. You know what it's like to want SO MUCH to be loved and to be disappointed again and again.
You've learned the skills and Tools and can use that knowledge to help other women suffer less and get more of what they want and need, too.
Besides…
The best way to master a skill is to teach it to others.
As you coach others, you will learn about yourself: what your strengths are, what you need to work on, and what will ultimately bring you the love you deserve.
So your career will not only be a service to others, it will be a service to yourself in that it will help you grow and develop into the wise, heart-centered, confident woman you want to be.
What If NOTHING Stood In the Way of Your Dream?
You may be thinking, "That all sounds wonderful, Rori, but there are OBSTACLES standing in my way....
I'm a terrible salesperson... how would I ever find clients? 
I've never coached another person before...what if I'm terrible at it?
Why would women want to open up to me, anyway?
I don't know the first thing about starting a business like this.
Everyone has these same, common fears and hesitations when thinking about being a coach, and starting any business really.
It's easy to feel overwhelmed, to give up and go back to your "regular" life.
But women exactly like you are doing this EVERYDAY! 
Which means you can too.
And you can be wildly happy, making money and inspired by your work everyday.
What if virtually nothing stood in the way of you becoming a successful love and relationship coach?
What if I provided you with ALL the KNOWLEDGE, SKILLS, RESOURCES, and TRAINING you would ever need to build an exciting career that generates the income you need to live comfortably?
You wouldn't feel lost or stuck, because you'd be personally guided and encouraged BY ME every step of the way!
You'd know—step-by-step—how to set up your business and get a website up and running.
You'd know how to distinguish yourself from other coaches, how to find clients, how to market yourself—even if you know zero about any of this right now.
Even if you've never coached anyone before, you'd be taught proven, unique skills—the "Rori Raye Method™" of coaching— that has helped tens of thousands of women embody their feminine and become natural Sirens.
These are just a few of the secrets that have helped me create a phenomenally successful coaching business in the last 20 years, and I can't wait to share ALL of them to help YOU create the kind of career you can be proud of and enjoy so much.
Look, I started the same way you're starting—with just a dream.
An inkling. A longing in my soul.
Sometimes I had help, and sometimes I had to figure things out on my own.
It took me years to develop my Rori Raye Tools after much trial and error.
I then had to figure out the most effective way to teach these Tools to other women.
It's taken me decades to build what started as a small coaching business into a wildly successful virtual business selling programs and eBooks.
But you already have an advantage I didn't have. You don't have to figure ANY of this out from scratch or do it alone.
I've produced a program where you can join a community of savvy, enterprising women and learn everything you need to learn.
I will personally mentor you every step of the way to help make your dream a reality.
Introducing the Rori Raye Coach Training Program:
A Comprehensive, LIVE, Online Program Providing You With ALL the Skills, Guidance, and Instruction Needed To Be A Successful Relationship Coach In 6 Months Or Less
I loved being a love coach to women. But I retired from doing private, one-on-one love and relationship coaching years ago.
However, I continue to receive countless email requests from women all over the world seeking personal coaching in my Rori Raye Tools.
Maybe it's because they have specific situations they're not sure how to solve on their own or because they need extra guidance and insight into why they're continuing to experience recurring problems in their love life.
Sometimes these women want to work with a coach in order to have more accountability in consistently applying the Tools in order to experience results.
There's a huge demand out there. Even if I were still doing one-on-one coaching, I can't possibly handle all the requests for my time. There are just too many!
That's why I've decided to create a program to teach my techniques and Tools to women interested in enhancing their counseling practices or launch brand new, gratifying careers. This way, I can match women who need coaching to those who are available and ready to coach!
That's how my Rori Raye Coach Training Program got its start.
In fact, the ONLY coaching I am currently doing is through this program. Meaning, I will personally instruct, mentor, and guide you on becoming an intuitive, successful love and relationship coach.
This is what I'm currently most passionate about, and that means you get to benefit in ways that not only affect your love life... but your finances, career, and overall happiness.
Successful Love Coach Helena Hart Talks About Her Experience Since The Rori Raye Coach Training Program 
"This training has far exceeded all of my expectations. It was just the best thing I've ever been a part of... I would highly recommend this program to anyone who would like to have a very rewarding career" 
www.HelenaHartCoaching.com
The Rori Raye Coach Training Program is a 22-week, LIVE and HIGHLY-EXPERIENTIAL learning process. 
Upon completion of this program, you'll have the skills, knowledge and direct experience you need to start your own coaching practice OR enhance your current counseling business with Rori Raye love and relationship Tools.
This one of-a-kind program is made up of
5 Powerful Components
that, together, provide EVERYTHING you need to 
launch your successful new business.
In 22 Weeks, You'll Have It All! 
The Skills, The Knowledge, The How-To's and Experience to Start a Gratifying and Financially Rewarding Relationship Coaching Business
When you register to become a Rori Raye Coach you'll receive:
Component #1: 
Deep Knowledge of ALL of My Love & Relationship Tools
 ($3,000 value)
Gain complete mastery of the most POWERFUL and EFFECTIVE love advice I know, so you can help any woman with any relationship challenge.
Over 45+ hours and 400 pages of advice, everything you need to learn and master my Rori Raye Tools
Videos of me demonstrating 200+ of the Tools from all my programs and how to teach the Tool to a client, using the The Rori Raye Method™ of coaching.
Full access to my Love Forever program, which includes 35+ hours of audio where I go in-depth into new Tools and discoveries on the psychology of "how to make him fall for you".
 Component #2: 
 1-on-1 Coach Training on The Rori Raye Method™
($10,000 value)
LIVE Coaching by Me and Master Coach Teachers
We will personally coach you 5 days a week through virtual video calls to ensure you become an expert in HOW to effectively coach your clients using my proprietary "Rori Raye Method™ of Coaching."
This is a method no one else is using in the love and relationship realm, allowing you to distinguish yourself from other relationship coaches.
Learn creative role-playing and intuitive inquiry tactics to effectively guide clients to powerful relationship breakthroughs
Learn how to intuitively get to the heart of what your client really wants, feels and needs to express to her partner.
Access to 30 hours of training videos and audio instruction, plus a written manual on my "Rori Raye Method™" of love coaching.
All coaching sessions are recorded so you can access them anytime as often as you wish.
You'll gain a deeper understanding of all my Tools so you can build your skills and confidently work with clients to help them create the relationship of their dreams.
Component #3: 
Digital Business & Marketing Success Secrets
($3,500 value)
 Step-by-Step, Personalized Mentorship in Building All Aspects of Your Business
Everything you need to know to get up and running, with one-on-one help from me on:
Selecting a professional name
Picking a niche
Creating a brand
Choosing a website domain
Designing your website
Writing compelling marketing copy
Conducting live webinars or seminars
Attracting coaching clients and building an email list
Developing an email marketing campaign
And more!
Brand and Niche Development Deep-Dive with Personalized Feedback from Me
I will work with you to help you identify your ideal client to match your unique skills.
This component is considered one of the most valuable benefits of this program and a pillar of successful coaching business.
You'll be able to distinguish yourself from all other coaches—even other Rori Raye coaches—and attract the perfect clients who will appreciate and benefit most from your coaching.
 Secrets to Building an Email List and Creating a Lucrative Marketing Funnel
Complete "how-to" on creating a customer email list of thousands even if you're starting from zero.
Learn how to promote yourself online in an organic way so clients who need you will come to you.
No need for pushy sales or cold calls.
Do all your marketing from your home computer.
Component #4 
Confidence Building & Skill Mastery
($5,000 value)
Develop Your Skills Through Experiential Role-Play
Practice your coaching skills with fellow trainees, supervised by me.
Get through the learning curve quickly because you'll get immediate feedback on your coaching skills.
I personally observe, guide, and offer feedback on your coaching style.
Feel confident and ready to coach and advise actual clients using your skills and knowledge.
Component #5
Access To An Ongoing Pipeline Of Potential Clients
($4,000 value)
Membership to a Business Incubator and Coaching Lab
Get a head start on building your client list!
You'll get access to an exclusive, private online group (Siren Island) where you can practice your coaching skills
The opportunity to obtain paying clients through Siren Circle, an online group where women are eager to learn and get advice on their love life.
Start making an income even before you graduate! Rori Raye coaches can charge $100-$200 an hour.
Be Promoted Through My Blog and Email List
I'll promote new coaching graduates and their websites through my Have the Relationship You Want blog and through email blasts to my Coach Rori subscribers.
You'll be referred to prospective coaching clients by me personally, which will lend you credibility and trust as an official Rori Raye coach. 
SPECIAL EXCLUSIVE BONUS! FREE 1-Hour Love and Relationship Video Coaching Session With Me (Rori)
When you register for the Rori Raye Coach Training program, you'll also receive one free video session with me, Rori Raye. Whether you're single and dating or you're in a long-term committed relationship, let me help you identify which Tool would help turn your love life around the MOST.
I no longer do private relationship coaching, so this is a one-time opportunity to have a one-on-one video session with me to discuss your love life.
You'll receive an email from me to schedule your free session after you register here:
You'll not only master ALL my Tools, you'll also learn how to coach women in the most effective way I know works—by helping them embody the feminine energy that will help them create the relationship of their dreams.
You also get all the how-to's and knowledge you need to start your own business and market yourself effectively, even if you have no business education and have never been self-employed.
This component alone is INVALUABLE, because you'll have the know-how to be a successful entrepreneur no matter what the economic conditions.
You'll also be able to work from home, anywhere in the world, on a schedule that works for you!
When added together, all of these components individually would cost you $25,500 because not only are you getting world-class instruction on love and relationship coaching, you're getting hours of my personal instruction, coaching and feedback. 
Considering all the training and personal coaching you receive, including one-on-one coaching by me, plus the fact that you'll have everything you need to start a new career path and launch a lucrative business, and start making real money the day you graduate - your initial investment can be paid back within 3 months!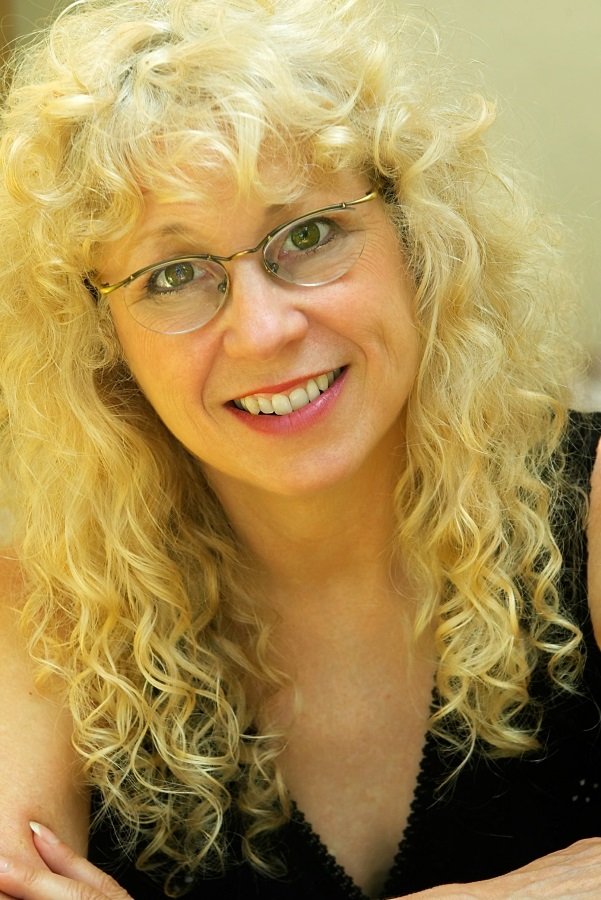 Have Questions? 
Schedule Your Live Video Call with Me (Rori) Today!
Let's Chat About You Becoming a Rori Raye Love & Relationship Coach!
Is the Rori Raye Coach Training program a good fit for you and your needs?
Do you have the personality to be a successful coach?
What if you're already a therapist or coach—how will this training expand your client base and income?
How have graduates of this program used this training to make a name for themselves as rockstar coaches to make six-figure incomes?
Let's get on a LIVE VIDEO CALL, discuss your goals and desires and determine if this program is a good fit! Simply fill in your information below, and we'll schedule a time. Look forward to talking!
Become a Rori Raye Coach—Get Started Today!
Just imagine that in a few months, you can feel so free, so excited, so absolutely in love with your life, because you are helping women, doing what makes your heart glad AND making great money. I want to help you make this dream a reality.
I want to help you create the kind of career where you know you're doing good in the world and helping bring love to people's lives—all while having more financial freedom and success than you ever thought possible. No more corporate politics, no more being tied to a cubicle, no more feeling like a cog in the wheel of some faceless enterprise where you're undervalued and overworked.
You're finally doing what you love and you're paving your own future!
This can be YOU in just a few short months when you become a Rori Raye coach.
The Only Coaching Program...
That Offers You Mastery of Proprietary Tools and Coaching Method, Personalized Instruction by the Founder, Complete Business and Marketing Fundamentals, and Direct Access to Prospective Clients Even BEFORE You Graduate
I designed the Rori Raye Coach Training program to be different and therefore much more valuable for graduates than other coaching schools or training programs you may have heard about. Here's how:
1. RRCT Master Coach Teachers and I teach, guide, and mentor you throughout the 22-week program. 
Unlike other coaching training programs where the founder is absent from all training, or only shows up once a month during a live call, I actively teach and guide students every week on live video calls along with RRCT Master Coach Teachers. I also coach you during the experiential role-play coach training sessions, offer feedback, and personally help you create your "brand".
2. I give graduates a head start on their exposure to clients.
I offer two online platforms (Siren Island and Siren Circle) where you can practice your coaching skills and become invaluable to prospective clients.
I also connect you to my network of readers, clients, customers and affiliates by publishing your articles on my personal blog, promoting programs you create to my Coach Rori Raye email subscribers, and inviting you to appear with me on Masterclasses, interviews, webinars and "Coach-a-thons."
3. You can make money coaching before you complete the program.
You can start making an income as a coach through the Siren Circle Private Coaching Program, where you'll be connected with a coaching client who's a good match for your personal experiences, specialties and skills. Few other coach training programs offer these opportunities to connect clients directly to coaches. That means you can start getting clients even before you complete the program.
4. You learn proprietary Tools as well as a proprietary method of coaching.
You aren't learning cookie-cutter or generic approaches to love and relationship coaching. You're learning Rori Raye Tools, which are simple techniques and powerful energy shifts to give your clients quick results in their love lives.
You'll learn to coach using the Rori Raye Method™—which you've probably seen me use in my video programs, such as The Modern Siren. It's a method that I know works especially well with my Tools. It not only helps a client discover what to do and say around a man, but it helps her naturally tap into her feminine energy. Both coaches and clients find this method to be intuitive and transformative.
5. It's intimate. 
I keep these live online classes small and personal so everyone gets ample opportunities to work with me or the RRCT Master Coach Teachers personally.
6. Enrolling NOW for the Summer/Fall 2020 session!
Enrollment for the Summer/Fall session is happening NOW and ends soon. You can get started right away, start creating your dream— and be up and running with your new career six months from now!
Why Not Get Paid to Do Something You LOVE?
Become a Rori Raye Love and Relationship Coach and Have the Life and Career You've Always Wanted
Are you ready to lead a more interesting, vibrant, satisfying, happy, "real life"?
One that pays more, gives you more freedom, and connects more with who you really are supposed to be?
Of course you are! Who wouldn't?
When you become a Rori Raye love and relationship coach, your confidence will soar because you'll no longer feel like you're pretending, or dabbling, or "going through the motions," but doing what you were always meant to do—live with purpose, to be seen, to be well paid, to say what you think and feel and have the world HEAR you.
By the end of this program, you'll be a master practitioner of techniques and methods that help women create the relationship they've always wanted: The same exact Tools that have helped tens of thousands of women in the last 10+ years transform their relationships overnight.
Additionally, you'll be skilled in a proven method of coaching that helps clients naturally shift their "vibe" so the Tools work much faster. This means your clients are happier and your business grows exponentially.
The Rori Raye Coach Training program is the way you'll bring your dreams into reality:
Build a career helping women connect to their own power 
to transform their love lives 
Live a life filled with purpose and excitement
Achieve financial security and abundance.
Feel good about yourself and the work you do in the world
And master YOUR OWN LOVE LIFE in the process!
What would it be worth for you to have the skills and knowledge to be completely independent and financially self-reliant doing something you are completely thrilled about?
People pay tens of thousands (or more!) to go back to school without the promise of any practical skills that can be used to start a business and begin working directly with clients.
It may take them years to graduate and they still may not have the know-how to work independently or charge $100-200 an hour for their services.
But you will.
In fact, with the Rori Raye Coach Training Program, you'll have the opportunity to start making income even BEFORE you graduate, because I'll give you direct access to potential clients through private coaching memberships.
You'll also learn how to attract clients to you from the comfort and convenience of home, using just your computer. No cold calls, no awkward job interviews, no complicated and expensive advertising schemes.
When you think of the possibilities—the six-figure income, the autonomy, a career you absolutely love, helping other women find their happiness—the value is priceless. But I understand that even with the bonus of a private hour-long session with me, spending $8,977 can feel intimidating. That's why I'd like to speak with you about your goals and specific situation, so if we determine that this training program is a good fit, I can propose a payment plan that may work for you.
And remember—there's the potential that you can make back your full investment in as few as 3 months after you graduate when you start your coaching business and begin charging $100-200 for your services.
Take the first step by scheduling your private video call with me below, and find out how you can make your dreams come true by embarking on this inspiring, exciting path of becoming a Rori Raye love and relationship coach.
Love, Rori
Here's What These Amazing Women Are Saying About Becoming a Rori Raye Coach:
Can You Really Make A Full Career Becoming A Rori Raye Coach?
"Master Coach, Leigha Lake shares her honest opinion about her experience with the Rori Raye Coach Training program since she joined in 2013." 
Tatiana Dee's "Thank You Rori!" Video
"There were 20 of us, and we're all successful. We all worked so hard and it was just so worth it. And thank you Rori, I am absolutely fabulous. I'm a coach - YAY! "
"Becoming a Certified Rori Raye Coach has opened huge doors for me.
Throughout the training, Rori shared all of her secrets and taught us how to use her tools to transform any client's situation. From "Day 1" we jumped in practicing, coaching and role-playing and this quickly helped me to gain confidence and develop my skills as a coach. I learned how to "create in the moment" and work with clients. I am now able coach any client with any situation. I feel so blessed to say that my job is transforming love lives.
One of the things about this training that really made a difference for me was how Rori worked with me individually to help me develop my own brand and style. It was through the RRRCT training the my unique "Alluring Type B Woman" brand was developed and without a doubt, I know that my brand is the thing that has set me apart from every other relationship coaches out there on the internet today."
- Carrie Stanfield at CarrieStanfield.com
"I LOVE what Rori has created. She has put together an AMAZING and amazingly comprehensive program which will take you through not only what it takes to be an AWESOME coach who can truly make a difference in the world, teaching you all the tools and skills needed, she also walks you through ALL of the business aspects as well, teaching you how to create your website, how to write, as well as put into place strong marketing for optimum visibility. And so much more.
She is totally hands on, guiding you every step of the way, and with the Master Teachers as support, you have no option but to emerge from this intense yet hugely rewarding training program a changed woman as well as a great coach.
I so enjoy being a part of RRRCT and look forward to teaching and guiding many more classes to come.
If you've at all considered becoming a Rori Raye Coach, then I encourage you to just DO IT. You will feel so thankful and delighted you did. Your outlook on life and love will shift in some very profound ways.
- Dominique at SexandHeart.com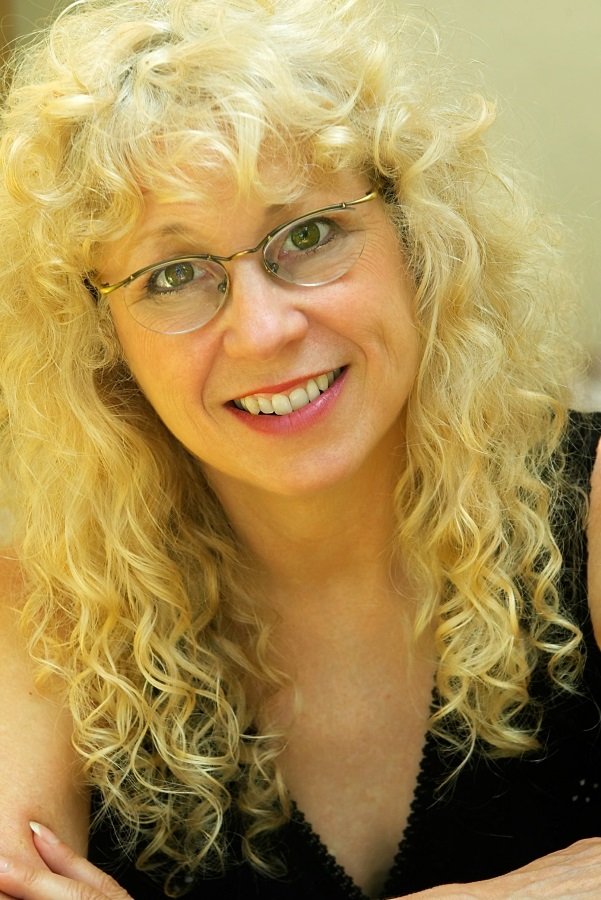 Schedule Your Live Video Call with Me (Rori) Today!
Let's Chat About You Becoming a Rori Raye Love & Relationship Coach!
Is the Rori Raye Coach Training program a good fit for you and your needs?
Do you have the personality to be a successful coach?
What if you're already a therapist or coach—how will this training expand your client base and income?
How have graduates of this program used this training to make a name for themselves as rockstar coaches to make six-figure incomes?
Let's get on a LIVE VIDEO CALL, discuss your goals and desires and determine if this program is a good fit! Simply fill in your information below, and we'll schedule a time. Look forward to talking!