Learn How To Live, Love, Work, And Get Stuff Done...
Like A Girl!
The Siren Mastermind
Is Here To Help You Have It All
You Can Stay So Rooted In Your Feminine Energy
- NO MATTER WHAT'S going on around you, what demands are placed on you, or what anyone else "thinks"- you'll find yourself wielding power you never knew you had.
Join
Michelle Manley and
Naomie Thompson
at The Siren Mastermind with
Michelle Manley on Mondays at 10am PDT, 12 noon CT, 1pm EDT, 5pm England
- or -
Naomie Thompson onTuesdays at 10am PDT, 12 noon CT, 1pm EDT, 5pm England
If you work for yourself...
... are you feeling alone?
Staring at the computer, comparing yourself to every woman out there, feeling the pressure and stress until you just want to take a nap and shutdown your mind?
I know what that feels like, and ever since Michelle Manley, your primary Mastermind Coach/Teacher, quit her corporate job and became an entrepreneur - she knows exactly how that can eat away at your energy, resolve, determination - and even how you "think."
If you're working for someone else...
...even if you "love your job" - but feel incredibly frustrated at:
...not having your ideas "heard,"
...not getting promoted as quickly as you clearly deserve,
...having to "fit in" with the masculine "culture" at work,
...how hard it is to stay feeling feminine and "good" when you're trying to "play with the boys" ...
We women all know how that feels, just from regular day-to-day stuff.
It's the basis of modern civilization: The Masculine energy "design" of EVERYTHING.
Even artists have had to wade through this.
Ask any female painter, actress, photographer, dancer...what the "world" of their art looks like, and how controlled it is by men and the masculine way of "getting things done."
You've seen it yourself day in and day out - women in pantsuits, being not so much "powerful" as "pushy." "Bossy."
We women have a right to feel ENRAGED when MEN call us that, because we have to work twice as hard as a man in the same situation just to get HEARD. And yet, it's true.
We've had only ONE model our whole lives for "success" at ANYTHING - and that is the "masculine model."
Well, you don't have to do that anymore.
Really.
You can get MORE done than you've ever imagined, make more sales, get promoted faster, reduce the paperwork on your desk - no matter WHO you're working for - yourself or someone else - and STILL feel like a "girl."
This makes it So much easier to STAY in your feminine energy ALL the time - so that if you meet a man during your work hours, you don't have to "shift hats" or change ANYTHING!  You're just always ready for romance
If this sounds crazy, just try the Mastermind and see how quickly everything changes for you for the better.
Bonus:
Because this is a Rori Raye Mastermind - we're not only concerned with WORK!
You'll learn how to stay in your "girl" energy 100% of the time, how to FIX your romantic relationship that's been suffering - or BEGIN a romantic relationship no matter how hard that's been up to now.
And most important - how to be happy in love, and STILL powerful at work!
What Do YOU Need Right Now, To Feel Like A Siren ALL The Time, Instead Of Just "Some Of The Time"?
A Mastermind has to be about where YOU'RE at - whether you call the work you do a "job," a "business," or a "career."
It doesn't matter whether you're in the corporate world climbing the ladder, in the non-profit world wanting to change the world, or an entrepreneur wanting to jump levels at lightening speed.
The Most Important Thing For Any Of Us Is How What We Do At Work Affects All The Rest Of Our Lives
...the money helps, because it enables us to "do" the stuff we want to do, have the things we want to have - relax a little bit abut bills and courses and trainings - and maybe even taking a huge leap by leaving the job we have always had in order to begin a business or different "career."
...the stress, politics, competition, frustration and overwhelm that's everywhere in the world of "work" doesn't help.
All that tension pulls us out of our feminine and pushes us into our masculine - which then makes us push at everything else around us.
By the time we get home - we can't even eat a meal or sit with a book, or look into a lover's eyes in any way resembling a peaceful, serene "girl" who can just "shrug off" a day at work.
...getting caught up in technology, social media, and all the busyness out there doesn't help. We find ourselves mired in Systems, Structures, software, trending traffic and customer-generating techniques (though the Business Siren Mastermind is full to the brim with that information).
So - what does the Business Siren's Mastermind offer you? How can we help you FIX all of this?
- it's about getting help, support, guidance, feedback to discover the HOW of HOW it is YOU "work."
In other words - just because a system works for me, doesn't mean it's going to light YOUR fire.
And what I know after all these years and dollars is that:
If it doesn't light a fire under you, organically, as a woman - you will not want to do it.
And when you don't "want" to do it, but "do it anyway" - because it's a "good" or "proven" idea - you end up pushing through with your masculine energy and disrupting the fabric of your life.
The way to happiness, ease AND "getting stuff done" is through your creative, instinctive "girl" energy.
Business Siren is all about HOW you "get stuff done" - and it's all personal.
You will be on your OWN path.
Your OWN Systems and Structure.
Of the many ways to succeed in work and business (you'll get access in the Mastermind to many written materials - the first is "81 Ways To Grow Your Email List") - how you FEEL through it all is crucial.
If you're just now getting the urge to go into business for yourself, or if you're feeling "stuck" on the corporate ladder or with a sales career - you'll have started with The Business Siren Handbook and Have It All Systems, Structure and Soul.
If you've actually begun a business and either have no web presence at all, or don't have your "Client Funnel" set up and functioning - you'll have worked with us one-on-one in Business Siren -BIZ to get you up and running and ready to rock.
If your dream is to become a coach - a life and relationship coach - you'll have become a Certified Rori Raye Coach in RRRCT.
Now - you need ongoing support...
You need fresh ideas, tech help, someone with the "data gathering" knowledge you need and Business Siren "sisters" who're exactly where YOU are, to work with personally and intensely - no holds barred.
And - you need a place where you can learn and practice how to do all that - like a girl.
"Leaning In" is no longer an option.
It pigeon-holes you as a "masculine" woman in the workplace, puts you in direct competition with men, endangers you emotionally, keeps romance away from you, bottles up your creativity and passionate expression, and puts you always on the edge of "pushing" what you want to say and do "out" so it never gets truly heard.
The Business Siren Protocols protect you from all that.
It seems impossible to be able to get anything done by "Leaning Back" - and that's why the Mastermind is here for you - it's actually the ONLY way to really get stuff done and still feel satisfied, fulfilled, loose and expressed - and HEARD!
The Business Siren Mastermind is a monthly subscription membership you can end at any time.
Here's How The Siren Mastermind Works:
The Mastermind is a Monthly Membership 
There's NO commitment, no requirements - you can quit at any time
The fees to enter the Mastermind are simple: $349 per month. When The Mastermind fees go up, you will remain at your $349, no matter what the current fee is.
The Siren Mastermind will have a session every single week, on Wednesdays at 10am PT, 12pm CT, 1pm EST, 5pm Europe.  (We realize this is an impossible, middle-of-the-night time for you if you're in Australia, so sorry...)
What You'll Get Each Month:
*A Mastermind conference call session each week, each month, facilitated and coached by Michelle Manley or Naomie Thompson
*In each Mastermind session, Michelle or Naomie  work personally with everyone individually - you'll update the group on your progress at the beginning, set your wheels in motion for the next Mastermind at the end, and hold each other accountable.
What You And Michelle and Naomie Will Work On Together:
You'll be brainstorming on whatever's uniquely concerning you - personally, professionally, mindset or marketing - whether your needs and concerns are entrepreneurial with your own business or free-lance profession, corporate workplace issues and climbing that ladder, turning your current job into a dream job, dealing with men in the workplace...everything from:
*Creating live and online workshops and programs you can sell while you sleep, to...
*Your Internet and local marketing and promotion, to...
*Your website design and functionality, to...
*Your Client/Customer Funnel, to...
*Helping you with difficult and challenging situations with staff, clients, customers, co-workers, family, romantic relationships, partners and everyone out there, to...
*Organizing, managing money, managing time, hiring and firing, to...
*Generally supporting you as a Business Siren through the ups and downs of your workplace, business and career trajectory - while staying happy, peaceful and productive, to...
*Helping you manage workplace politics, @metoo frustrations, letting romance actually BE an option at work, and, most important:
*Helping you do EVERYTHING from your feminine energy.
The Business Siren Protocols are your way out of "stuckness."
In The Business Siren Mastermind you'll see how it's not only possible to live and work from your inner DESIRE, your WANTS, your EMOTIONS, your INTUITION (instead of from your brain and thoughts) - it's the most productive and profitable way for any woman to "go."
No matter where you are in your business, your career,  your job...the Mastermind is where you have support for your ideas and dreams...
Most important - you'll be able to keep to the Business Siren Protocols of ALWAYS coming from your feminine self, where your "being" becomes the "doing" -- if you're new to the Business Siren Protocols and Tools - you'll be amazed at how less stressful your life will become, and how much more you'll "get done."
Love, Rori
About Master Coach Michelle Manley
"As for my story,  I had a successful career and a history of unsuccessful relationships with men.
The more unsuccessful the relationships I had, the more I put my energy into my work.
I was already a great advocate of coaching; having seen the positive effects it had had on my career, when I turned to see whether relationship coaching could help me with my love life.
What I learnt, and went on to experience, turned everything I believed about relationships and men on its head.
And at the same time, it all made common sense and explained what I'd been doing wrong all that time.
I went on to test what I had learnt in my working life and that transformed too.  I started to feel 'me' in the workplace.
My confidence and trust in myself built and I felt truly comfortable in what I was doing for the first time in my working career.
There's a lot more to it, but in a nutshell, men and women are fundamentally different in the way they think, feel and communicate.
What I had been doing was acting like a 'man' in both my relationships and my work.  This is why I didn't feel like 'me' in work and why I wasn't getting what I needed in my relationships.
As soon as I connected to my feminine energy the whole thing changed and I started to Have It All.
I started to share what I discovered with others and that was the beginning of my journey to becoming a coach.
Today I feel privileged and excited to share what I know works with women all over the world.
With Love, Michelle"
About Master Coach Naomie Thompson
Having found myself in the provider role for the family, in a work environment where I felt stressed and exhausted, and a marriage where I felt stressed and exhausted, I knew something had to change…
Turning to coaching I saw my patterns for striving, pushing and trying to control my marriage, my career, my everything!
All the feminine creative juice I had when I was a young actress was lost in a sea of adrenaline, checklists and exhaustion. My inner light was very dim.
The freedom I felt discovering I could be in business in a whole new way was incredible!
I I found a career that never feels like work, it lights me up and gives me more energy.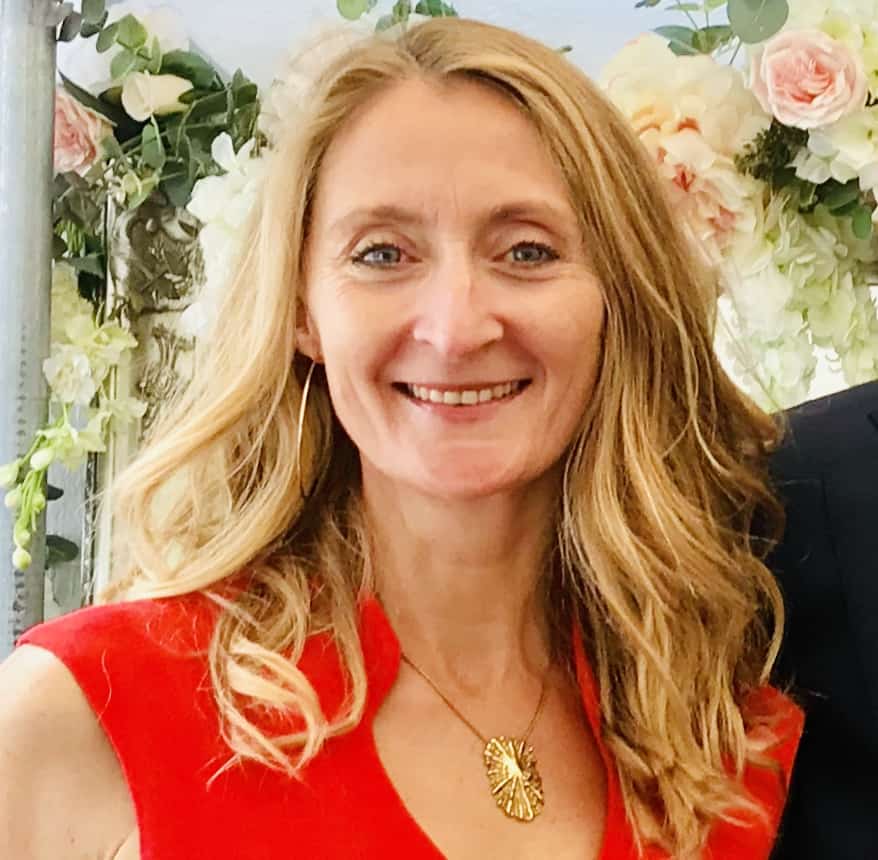 In fact… my coaching career found me.. I just got curious, learning to be aware of myself and what I wanted to feel on a deep level, in my every day.
I earn more and work less, and most importantly it FEELS good.
When I opened myself up to the unknown, approached my life, love and business in a strong feminine intuitive way, I started to feel more me than I've ever felt.
I'm excited to help you feel the same.
The Siren Mastermind is an ongoing membership, with meetings once each week, to put Modern Siren "Tools" and Business Siren "Protocols" together for you in your own unique life.
We'll address your most specific situations, while using all the Business Siren Tools to transform the entire experience of how your life feels to you.
As you experience a completely different sense of "being" on your inside - everything that happens around you on the outside will suddenly shift.
In the Mastermind, you'll learn to see everything - both love and work - as coming from the same original, intuitive, emotional, chaotic, creative, organic feminine self that's at the heart of you.
And you'll be able to practice, in the Mastermind sessions, going through your situations from that feminine self - so you'll feel much more alive, motivated, and able to discover solutions for situations that used to be filled with stress and anxiety.
You'll quickly be able to make the huge change of drawing the world in towards you - rather than always feeling like you have to go chase it down.
Drawing in money, clients, customers, partners in the world of work is exactly the same "Protocol" as drawing in LOVE.
Work and men come towards you in exactly the same way.
Instead of always feeling like we have to switch gears between work and love - and exhausting ourselves trying to "make it all work" - the Siren Mastermind teaches and trains you to be ALWAYS coming from your feminine, "drawing in" energy.
As you learn how to use the Siren Protocols for every piece of your life, and begin mapping out your unique, personal, Siren "jigsaw puzzle" creative process - amazing things begin to happen.
The Primary Business Siren Protocol of always "coming from your feminine" will begin to pull everything together for you - NOW - without any "trying."
Your love life, your work life, your fun, adventure, happy, peaceful life... these are NOT separate!
They're all part of the creative, fabulous, emotional, feminine being that you already are!
Where you'd like help for your work and business, you'll get my skills, ideas and assignments for everything from entrepreneurial systems and structures to internet technology, team building, program creation, client gathering, boss and employee relationships.
Everything to get you unstuck and moving into a state of free-form, inspired, fun productivity.
Where you'd like help for love and relationship, you'll get personal, one-to-one Modern Siren coaching from drawing in the life-partner you want, to creating a life partnership that's thrilling, harmonious, every-day and awesomely special...
...The Siren Mastermind is a sisterhood.
We ALL still fall in love. We just do.
Men do - even harder than we do.
And - in the world of commerce - we all still fall in love, too.
We fall for people who, in our gut, make us feel heard. We fall for products that sing to us about solutions to our personal concerns.
The Mastermind is about helping you find your "Fall In Love" inner feminine core.
From here, you'll automatically begin to compellingly inspire both your love partner to show up, step up, sign up and prosper with you as a team - AND - at the same time - to inspire the world as a whole to find you, meet you, feel "heard" by you in a way that draws them endlessly into your world and want to "be" with you as your client and customer.
If What You Need Right Now Is...
...steady "Life Mentoring," ongoing support, fresh ideas, tech help, Tools, a plan, new and personalized "Assignments" to get and keep you going, accountability and constant email contact with me to keep you inspired and motivated, help zig-zagging through assignments, projects and baby-steps with your own style and creative process, and Siren "sisters" who're there to see you and support exactly who and where you are at this moment - The Business Siren Mastermind is for you.
... to put love and romance back on the table...To actually experience how you can Have It All: fulfilling, profitable work, and an epic romantic relationship - all at the same time - the Business Siren Mastermind is for you.
Business Siren Mastermind will keep you connected, talking, visualizing, planning and executing what you need - in every area of your life.
Love, Rori