Here's an article from Michelle Manley to help you stay in your Feminine Energy ALL the time, no matter what – even in high-stakes work situations"
(Michelle's the sharpest, softest, most amazing woman – and you'd NEVER even imagine her as "bossy" or "purposefully intimidating") :
By Michelle Manley
"If you'd known me 7 years ago you'd have known me as 'Corporate' Michelle.
I APPEARED confident, capable and I was quite a bit intimidating – well that was certainly a word I heard used a lot to describe me.
A word I hated to hear!
I didn't like being perceived in that way.
Actually, at times I did feel confident and capable AND I also felt frazzled, exhausted, stressed and a fraud!
I had the 'impostor syndrome' big style!
Fast forward 7 years and I think I STILL appear confident and capable.
I'm ALSO soft, gentle and warm (well most of the time!) – thankfully these are now the words I hear used to describe me.
In addition, I DO FEEL confident and capable AND I also feel content, excited and energized.
There are moments too when I feel scared, tired and overwhelmed and they are just that, moments.
What's made the difference?
It's working and doing business as a 'Girl' – rather than doing business like a 'Man'!
With Rori Raye, my amazing mentor, I'm going to lead a monthly Business Siren Mastermind, all about working and doing business from our 'Girl' power!
Preparing for the Mastermind has led me to reflect on the changes my 'Girl' – my feminine energy – has brought to my career.
The changes are HUGE!
I LOVE being in my feminine energy in my work.
It FEELS like home.
I LOVE directing my career from my 'Girl'.
My feminine energy has been behind my move from Corporate Senior Manager through working for myself as a Management Consultant to being an entrepreneur creating and growing my own relationship coaching business.
One of the biggest changes I've experienced is FEELING IN CHARGE.
I let go of control and replace it with a sense of being in charge of myself.
Being in charge is within me – I CAN BE in charge.
It doesn't depend on anyone or anything else.
Whereas being in control is not within me.
It depends on external factors.
As much as I'd like to, I can't control.
And I see now why trying to be in control has led to frustration, disappointment and exhaustion.
Being in charge feels powerful and energizing.
It's a place that helps me say 'Yes' and say 'No' at the right times.
I say 'Yes' to the things that FEEL right to me, even if I also feel fear and overwhelmed.
If it's what I WANT and NEED I have the confidence to say 'Yes'.
And my confidence provides the resource to see me through it.
Similarly, I say 'No' to the things that don't FEEL right.
I catch myself thinking 'I should' do that.
In the past I said 'Yes' to things I didn't WANT or NEED to do.
And they ALWAYS took longer to do, or didn't work out, or I gave up on them; leaving me feeling resentful, weakened and powerless.
As part of doing business as a 'Girl' I use all my Dating and Relationship tools in my work.
I have my Career Happy Ever After.
And just like my Relationship Happy Ever After I don't focus on my checklist of 'things' I want, and I let go of how I want it to LOOK.
I focus instead on how I want to FEEL in my work.
This has opened up so many more possibilities for me, as I'm not tied into it looking a certain way.
I lean back!
This is where the MAGIC is.
I attract business and clients to me, rather than chase or 'try'.
I'm an invitation.
Just like when we lean back with a man and create space he is drawn to us – it's exactly the same in business and work.
You can draw your colleagues, and even your boss, to you.
And with the words you choose to speak, you can have them wanting to hear what you have to say and seek out your contribution and value.
The one area where work is different to relationships is that in work YOU NEED TO GET THINGS DONE.
You need your masculine energy – your 'Boy'.
I employ my Boy to get things done.
It's my 'Girl' who defines where I want to be in my work and my 'Boy' energy does what needs to be done.
Love
Michelle x
From Michelle about RRRCT, Rori Raye Relationship Coach Training:
RRRCT and Rori changed my life!  It all started for me with Rori's newsletters and programmes and watching my relationship with men get better and better.  I had a dream to be an entrepreneur for many years and had been searching for the 'right' business for me.  And that's when I heard about RRRCT and I am now here, in my own dream, being an entrepreneurial Dating and Relationship Coach.  Getting my business up and running happened FAST, in a matter of weeks, and was lots more fun than I believed it would have been.
The training contains all the tools, the skills, the knowledge and the support you need to be a wonderful relationship coach and, just as importantly, to start, build and run a successful coaching business.  The programme is inspiring, motivating, enjoyable and life-changing.  I can't recommend it enough…  Michelle Manley
Talk With Rori…
If you're feeling a bit of a tingle – perhaps like a dream waking up inside you – when you imagine yourself being "The Coach," like Carrie, just write me here, and we'll get together over video Zoom to see exactly how being an RRRCTer, "under my wing," could make your dream of being a professional, successful coach real. Love, Rori
You can have soul-deep satisfying, spiritually meaningful, financially exciting, juicy-every-day work you love – helping women all over the world as The Coach they trust…
IT'S NOT ENOUGH ANYMORE TO WORK FOR SOMEONE ELSE'S DREAMS.
It's time to make your own dream real…
YOU'RE ALREADY A NATURAL COACH.
YOU KNOW IT. YOUR FRIENDS KNOW IT.
NOW IT'S TIME FOR THE WORLD TO KNOW IT.
DON'T LET THE DREAM OF BEING A PROFESSIONAL COACH FADE BEFORE YOU DISCOVER WHAT YOU'RE "MADE OF."
Don't assume it's too "hard."
YOU'RE MUCH SMARTER, tougher, creative, ambitious, and worthy of success doing something you love than you think.
Perhaps…
…you already work in the corporate world – and it makes you great money, but keeps you yearning for something more personal and fulfilling…
…you're already a healer, a therapist, a counselor, a coach – and find yourself wanting a "technique" or "method" that can get quick results for the one thing every woman you work with asks you for: help with romantic relationships…or,
…perhaps you're not completely happy with your own romantic life right now, and so you're waiting until that changes to truly believe you can help another woman with hers (you're actually in the perfect place to help other women – and your own love life, too. RRRCT is filled with stories of relationships and marriages happening during Training)…
NO MATTER WHERE YOU ARE IN YOUR LIFE, NO MATTER WHAT'S GOING ON FOR YOU – YOU'VE ALREADY HAD SO MANY "WINS" YOU MAY NOT EVEN BE AWARE OF!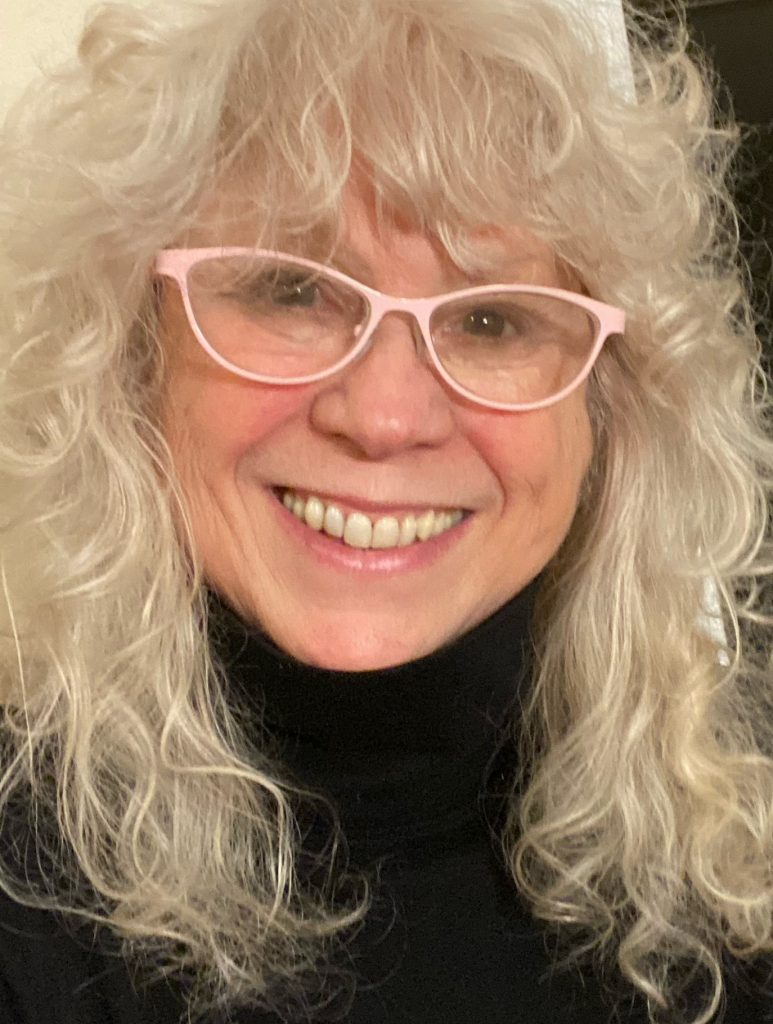 All the moments in your life where you "rose above" something painful and frustrating are what made you deep.
They made you profound.
These moments – your history – will enable you to help other women in SO many ways…
It's time for you to realize your gifts, to stop seeing anyone else as "above" you – and to step out as the one your clients call "The Coach."
When you learn "The Rori Raye Method of Coaching," you'll find yourself deep in a complex, fascinating, dramatic, theatrical, highly artistic and intuitive "style" of coaching that brings out your gifts and uses every one of them.
Though The Rori Raye Method should be impossible to teach, because it's so improvisational and creative…RRRCT has proved, over 7 years, that you can learn The Rori Raye Method, build a complete website and business plan –
– AND become a hugely successful coach in a way that brings out your unique brilliance.
Yes, you have brilliance in you. You do!
I know, because I've seen it happen over and over.
YOU COME INTO RRRCT EXPECTING TO "DO SCHOOL" – AND ALL OF A SUDDEN, YOU'RE CAUGHT UP IN YOUR OWN CREATIVITY: FLYING BY THE SEAT OF YOUR PANTS AND SOARING!
RRRCT 2020 Spring Session Is NOW Enrolling!
If you have questions, and would like to meet with Rori or an RRRCT Master Coach Teacher – Just contact us here:
OUT OF THE 95 WOMEN WHO'VE EVER BEEN ACCEPTED INTO RRRCT – HERE ARE JUST SOME OF THE SUCCESSFUL RRRCT GRADUATES YOU LIKELY ALREADY KNOW:
Helena Hart, Sami Wunder, Adrienne Everheart, Amanda Neill, Megan Weks, Gabrielle Grae, Viona Haven, Andrada Dan, Teal Elisabeth, Leigha Lake, Jeanine Staples, Tatia Dee, Carrie Stanford, Dominique, Valarie O'Ryan, Michelle Manley, Naomie Thompson, Natalina Love, Teresa Clement, Debra Darlen, Dominique Mellinger, Beth Ellen, Christine Rich Hanson, Vero Vidal, Heather Allison, Jane Mary, Shahrzad, Mariah Gray, Jenn Jolie, Leah Leaves, Silk Celia, Dr. Jeanie Short, Korina Felkers, Rogue, Anna Eden, Morellis Chuecos, Marguerite Elise…and many, many more, including new coaches from RRRCT 2019.
All of these star RRRCTers are working coaches, offering programs, speaking and coaching on world stages in 5 different languages, and coaching on Siren School Live programs and classes.
RRRCT HAS AN UNMATCHED TRACK RECORD OF TRAINING AND MENTORING COACHES TO BE SUPERSTAR COACH "GURUS" –
And you will be one of them…
To learn more, and watch videos from successful RRRCT graduates like Helena Hart, Leigha Lake and Tatia Dee – go to the RRRCT "info" page here->
Love, Rori